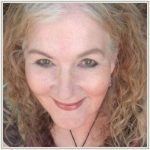 I am a licensed psychotherapist and clinical trauma professional specializing in trauma/PTSD and related issues (depression, anxiety, grief). I also have experience working with dual-diagnosed adolescents (trauma and substance abuse), couples in crisis, individuals in recovery, chronic pain patients, and survivors of domestic violence.
After many years in family law, I switched careers and got my BA in 2010, followed by my Master of Arts – Counseling (Marriage and Family Therapy) in 2013, both from Sonoma State University.
I completed my 3,000 supervised clinical hours at Verity (Sonoma County's rape crisis and trauma center), at R House (a group home for dual-diagnosed adolescents), and at the Family Justice Center, working with domestic violence survivors. I also worked as a Case Manager helping to house families at Committee on the Shelterless (COTS).
Working at those agencies, combined with my own life experiences, has familiarized me well with the sorts of challenges people face at every stage of life.  As important, I love identifying people's strengths and capabilities.
This, my second career, allows me the privilege of listening to people about the very real concerns of their life, and co-creating solutions to help them reach their highest potential.
Ann Clark, LMFT – Licensed as Patricia Ann Clark #102631